2016 WER Canada Open Wrapped Up
2016 WER Canada Open successfully concluded in Vancouver, Canada. This contest attracted hundreds of talents from Canada, US, China, UK and so on. The teams from China won the secondary school division champion and middle and high school division champion in the Brick Robot Contest. The runner-up of the secondary division and the third prize of the middle and high school went to the Canada teams. Each contestant of the champion team would be awarded scholarship from Abilix.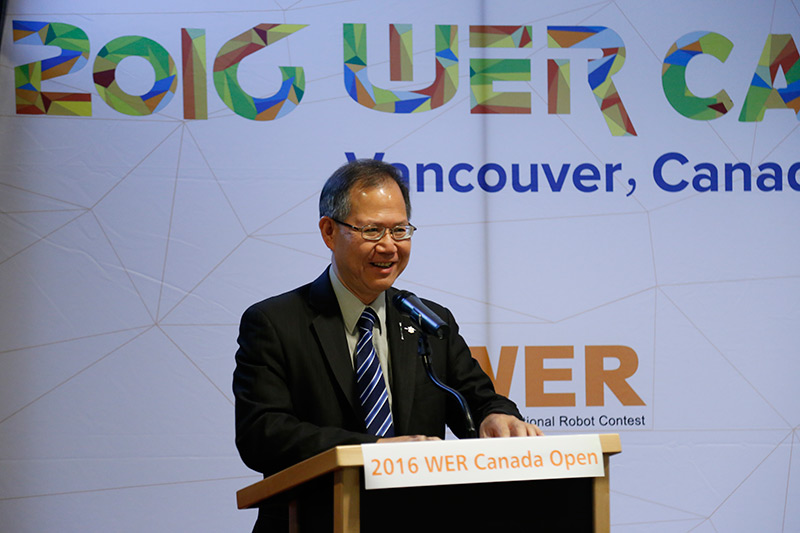 Mr Li Canming, the Senator of BC, addressed at the Opening Ceremony.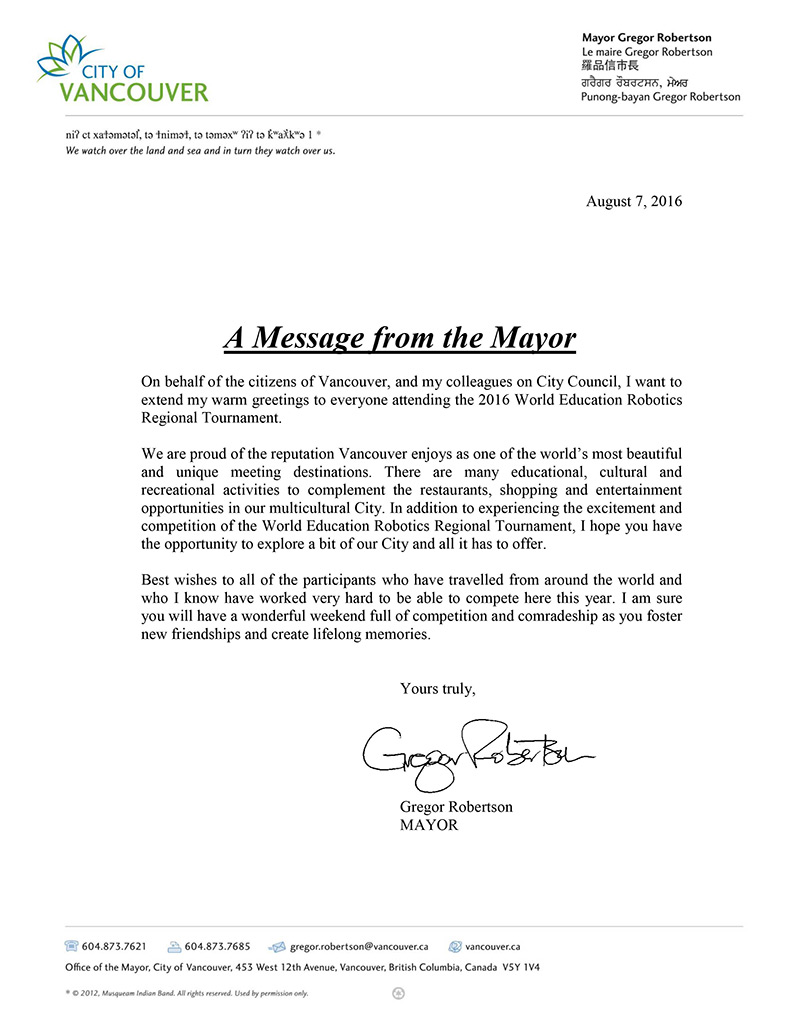 Congratulatory Letter from Gregor Robertson, mayor of Vancouver
Dr. Chris Zhang, president of WER Canada and Canada Youth Robotics Club, Mr. Li Canming, Senator of BC, Gregor Robertson, senator of Vancouver, Overseas Chinese Consul Mr. Hu Shaocong, People's Republic of China Consulate General in Vancouver Consul General, Lan Zhijun, C.E.O of Abilix Robotics attended this event. Gregor Robertson, mayor of Vancouver sent his greetings to contestants and WER contest via his congratulatory letter. The confidence and dauntless spirits that contestants conveyed during the competition made a deep impression on Dr. Chris Zhang, who fully affirmed the positive significance of WER in teens and preteens' science literacy cultivation.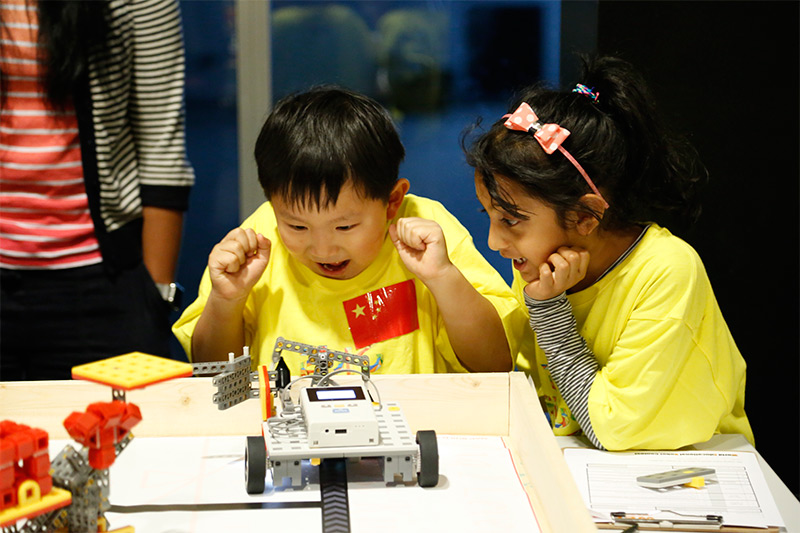 Contestants from home and abroad cooperate in the contest.
Dr. Chris Zhang points out that what WER emphasizes is the justice and equity, namely it is the students, not the teachers, who are actually competing in the educational robot contest. Contestants need to analyze the tasks, design projects, program and debug the robot without coaches' instructions. Meanwhile, WER adopts Abilix educational robot as the official platform to avoid unfair outcomes that caused by variations of equipment. As the creator and leader of the global educational robot, Abilix aims to nurture teens and preteens' success ability (the balance of analysis, creativity and application capacities) and improve their science literacy, which tallies with the educational concept of WER.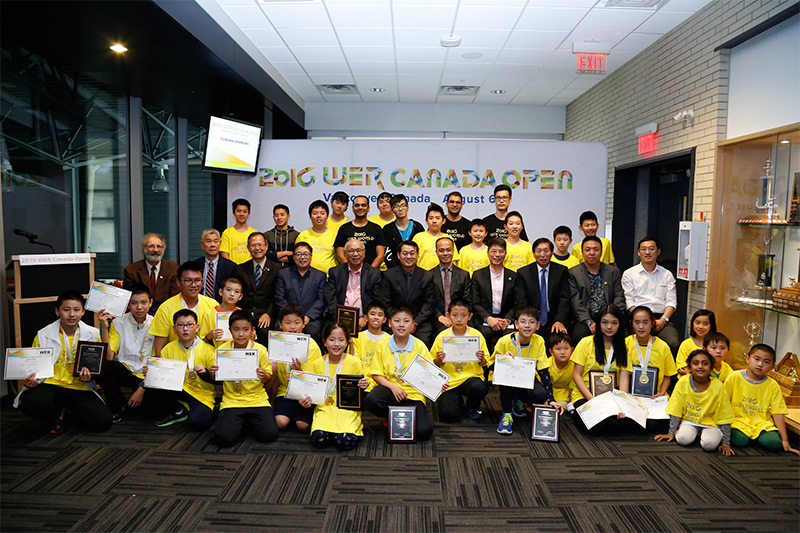 Leaders and Winners-Group Shot
It's learned that the WER consists of WER Municipal Contest, WER Provincial (State) Contest, WER National Contest, and WER Global Finals. There are over 300,000 contestants from 30 countries attended WER trials this season. According to certain staff of the WER, 2016 WER U.S. Open is going to kick off on August 13-14 at CSULA (California State University, Los Angeles). The winners of the two competitions will compete against each other in the 2016 WER Global Finals, which will be held on November 19-20 in National Exhibition and Convention Center Shanghai.